Denver's top tattoo shops.
Do you know what my favorite movie is?

It's John Waters' cult classic "Cry Baby".

One of my favorite lines from that movie is when Cry Baby's Grandma put her arm around him and says "This took a lotta hubcaps".

Well that's the way I feel about this blog but, instead of hubcaps its brain cells!

This blog took a lot of work, almost three months!!
I painstakingly went to shop after shop sometimes telling them why and sometimes as a patron.

While I'm confident I have put together an A++ list there is always someone who is going to be unhappy. So read and enjoy but take it all with a grain of salt…..

Denver is a great city we have mountains, city, country and sand dunes all in one place!

Unfortunately, Denver isn't always seen as a cultural Mecca, but, oh how wrong they are! We are chalk full of amazing restaurants, clothing stores, art and tattooing!!!
We are seeing more and more beautiful works of body art and we here at CherrieDragon Tattoos wanted to share the best of the best with you. Aren't we nice?

The following list is in no specific order. It's a list of amazing artists who do amazing work. If you live in or plan on visiting Denver these are the places you should be going.

* The Blue Door
Broadway and Virginia Ave. 303-282-8290.
They do tattooing, henna and cosmetic tattooing and energy therapy. Have a great rep and a lot, I mean a lot of repeat business.


* Faith Tattoo Gallery 
809 13th street, Golden, Co 80401 303-287-2296.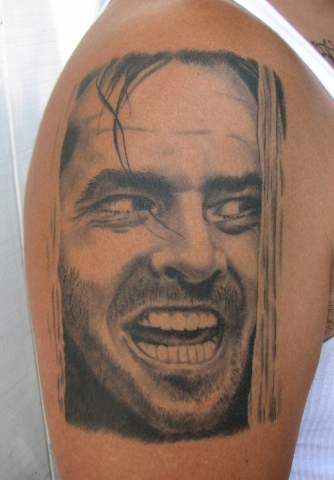 One of the most amazing places I have ever been I can't say enough good things!
11651 west 64th Ave 720-335-6150.
Endorsed by the Tompkins, Cook, and Sherwood clan! A lot of impressive ink coming out of here!

* Jack of Diamonds.
7512 Grandview Ave Arvada 303-431-0924.

I heard a lot of good things and when I got a chance to go visit I understood why! Friendly people and some sick ink.


*Fallen Owl Tattoo
 Lakewood 8789 west Colfax 303-2321305.
One of those places that look iffy on the outside but is pumping out some kick ass work on the inside!

*Cold Needles  5830 west 38th Wheat Ridge 303-432-2534.

When I started asking random strangers on the street where they had their ink done this place kept popping up. They are tucked back in a shopping center in an older part of town and could easily be missed if you weren't looking for it, but trust me, you should be looking for it.

*Tribal Rites
7735 west 92nd Ave Westminster.
Winner time and time again as one of the best shop in Denver. Go check them out or even read their ratings online. You'll be as impressed as I was.


*  Bound by Design
One of Denver's most established tattoo and piercing studios, and winner of 'Best of Westword - Best Tattoo and Piercing Studio …

*Phantom 8 Tattoo
3969 south Broadway 303-762-0660 
Honestly I had never heard of them because I don't get to Engelwood a whole lot, but once I heard about them and checked them out I was stuck by the sheer fun of the shop and hell even their website is kooky fun, but don't think just because they are having fun they aren't working hard. The work is great and the piercing ladies are very nice.
6416 Ward Rd Arvada, CO 80004 303-421-2060
This one was added by CherrieDragon herself.  This is where she gets her tattoos.  Ross Dockter is amazing and does awesome coverups.  He did this work for her all of it free hand.  A friendly clean shop with a lot of talent.

Ink is a passion, and when you're passionate about something you want share that love. That's why we do what we do! We want our love for tattoos and this counter culture to seep from every nook and cranny of CherrieDragon Tattoos. If you live in Denver and have a great shop you think I missed feel free to let me know! If you live somewhere else and wanna show love for your shop I want to hear from you too! I'll be more than happy to help you drum up love love love for your shop and artist!

Hey guess what? My next blog is going to be an interview with the freaking amazingly beautiful Betty Coupe! So y'all come back now ya hear?



*Get Inked*
  Miss Cherrie Amies