Battling BARE
Broken by battle  wounded by war
My love is forever to you this I swore
I will quiet your silent screams
Help you heal your  shattered soul
Until once again my love
You are whole


What an powerful poem. Even more so when it's written on the back of a blond women holding a gun.

This is how military wife Ashley Wise decided to show her support for her husband and his battle with PTSD .

Battling BARE has turned in to an outpouring of families showing their support for family members, friends and soldiers in general with PTSD.

It all started while the family was stationed in Fort Campbell Kentucky.   After being told her husband wasn't suffering from post-traumatic stress disorder, and a terrifying incident in which she was scared her husband would harm himself , Ashley turned to army family advocacy services.  In What she thought was a confidential place she told them about her husband crossing the line. The counselor then sent an MP (military police) to arrest her husband and charge him with domestic assault.

"I kind of wanted to take my clothes off and streak across the 101st command building because maybe the general or someone would listen to what I am saying"

Frustrated with the lack of help for her husband and family "Ash" turned to Facebook where she posted the infamous picture of her with a poem on her back and a gun in her hand.

The response from military wives and personnel was overwhelming and when other wife's and loved ones took a cue from her battling bare was born.

There is also Battling barefoot where kids and babies can show their support . "kids need to feel like thy aren't going thru this alone".

The pictures are beautiful and  heart wrenching. Showing a side of PTSD rarely seen-
The scared wives and family of these soldiers who even though they are scared, worried and feeling alone are standing up and showing their support.


We here at CherrieDragon Tattoos are always showing our support for the men and women who defend our country. I'm lucky enough to come from a military background  on both sides of my family.  CherrieDragon is a Veteran herself and we have many friends who would gladly lay down their lives to protect ours. That being said we know how hard coming home can be for a solider. They need help and they need support.

Take a look at Battling Bare  or on Facebook and check out these other sites helping solders with PTSD and battle related injuries.

Also if you have a tattoo commemorating the military we would love to see it.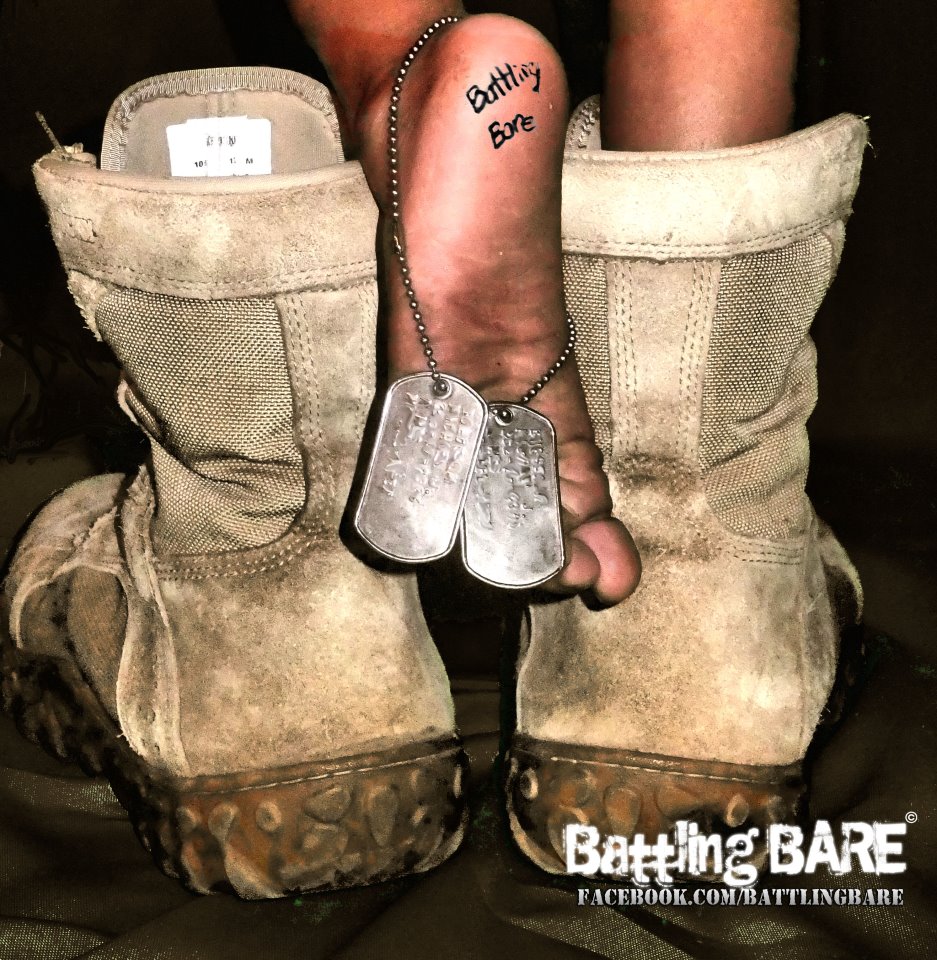 *many blessings*